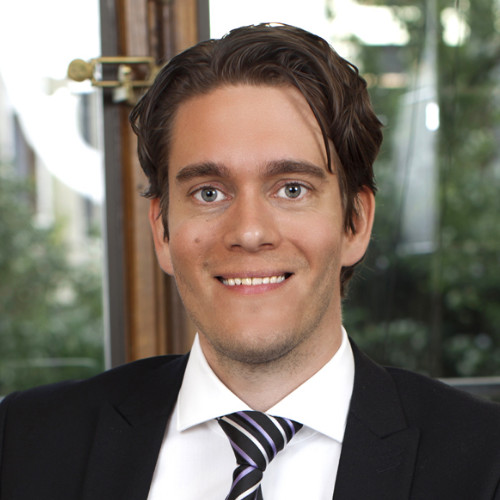 Alex Naray
Attorney-at-law
Geneva Bar (Switzerland)
Alex Naray focuses his practice primarily on Swiss and international tax law, commercial law and corporate law.
He advises and assists local and international companies as well as individuals for all tax matters including tax matters related to cryptocurrencies and Ecommerce related topics. He has over 10 years of experience as a Swiss lawyer and has founded, advised and managed numerous start-ups, mainly active in new technologies.
He has founded several successful businesses on Amazon and created www.EcommerceLawyer.com (which has become Naray.Law) to help entrepreneurs and small businesses with the legal and tax challenges they face when building an e-commerce business. He has a unique duality of experience, including a strong background as an Amazon seller as well as nearly 10 years of experience as a business and tax attorney.

Alex is also a blockchain enthusiast and the founder of Bitcoin Academy Sàrl one of the first company specialized in Blockchain and crypto-assets training in Switzerland. He is also a member of the ICO evaluation committee of the Canton of Geneva.
Former research and teaching assistant in tax law and for the LL.M Tax program at the University of Geneva where he taught Swiss and international tax law in French and English,
Alex is also a retired Judicial Law Clerk of the Swiss Military Court (First lieutenant).
Alex is the co-author with Prof. Xavier Oberson of a study on the source taxation of cross-border workers (Switzerland-France) that had a considerable impact on the Cantons of Jura and Neuchâtel's tax policy.
Memberships
Geneva Bar Association (OdA)
Swiss Bar Association (FSA)

Bitcoin Association Switzerland
Curriculum Vitae
| Year | Experience / Diploma |
| --- | --- |
| 2017 | Founder of Naray Law – Swiss law firm specialised in Tax Law, Ecommerce and Cryptocurrency matters, Geneva |
| 2017 | Executive E-Commerce Training, School of Management Fribourg |
| 2014 | Tax Attorney, Gillioz Dorsaz & Associés, Geneva |
| 2012 | Research and Teaching Assistant for Prof. Xavier Oberson in Swiss tax law, international tax law and the LL.M. Tax program, University of Geneva |
| 2012 | Bar admission, Geneva (admitted to practice before all Swiss courts) |
| 2011 | In-House Lawyer, Fondations Immobilières de Droit Public, Geneva |
| 2010 | Judicial Law Clerk, Swiss Military Court |
| 2009 | Bar practice traineeship, DePfyffer Avocats, Geneva |
| 2009 | MLaws, Master of Laws in Economic Law, University of Geneva |
| 2008 | Erasmus for Master's degree in Commercial law, Sheffield University (UK) |
| 2007 | BLaws, University of Geneva |
Publications
Blog publications available here.
Establishing Ecommerce Business Solutions for SMEs in Developing Countries here.
Study on the source taxation of cross-border workers (Switzerland-France) for the cantons of Jura and Neuchâtel, March 2014 (with Xavier Oberson), summary available here.
Commentary of the Decision of the Swiss Federal Supreme Court 2C_662/2014, available here.
Commentary of the Decision of the Swiss Federal Court 6B_186/2012 of 11th of January 2013, Medialex 2013, p. 96
Conférences (since 2018)
Swiss EU Ecommerce Cross border selling – VAT Aspects (speaker), MeetUp (online) event with HelloTax, 11 January 2022.
Discussion autour des cryptomonnaies et questions juridiques – Global Entrepreneurship Week (speaker) with Carlo Lombardini, Vortex (and online), Renens, 11 November 2021.
Investing in crypto assets: the institutional investor approach (analytical tools, strategies) (speaker) – Different ways to generate yield from lending crypto-assets / decentralised finance / DEX – Hotel Président Wilson (and online), Geneva, 20 May 2021.
Investing in Crypto Assets: which precautions should be taken in the choice of assets & platforms? (speaker) – What precautions to take in particular to avoid scams and hacking attempts? – Sheraton Hotel (and online), Zurich, 15 April 2021.
Investir en crypto-actifs : quelles précautions prendre dans le choix des actifs et des plateformes ? (speaker) – Quelles précautions juridiques prendre notamment pour éviter scams et tentatives de piratage ? – Hôtel Président Wilson (and online), Geneva, 5 March 2021.
e-Residency – a tool for enabling trade and e-commerce (speaker) – The Permanent Mission of Estonia to the UN, WTO, Geneva, 26 November 2019.
Collaborating for success in e-Commerce (speaker): how jointly managed services can enable small and medium sized enterprises to conduct international e-Commerce – Session at E-COMMERCE WEEK 2019. UNCTAD, Geneva, Palais des Nations, Geneva, 3 April 2019
Les Blockchains et les Crypto-Monnaies (speaker) – Les cryptomonnaies d'un point de vue pratique et juridique – Histoire des moyens de paiement – Du truc aux transactions digitales – Qualifications juridiques et traitement fiscal, with Dr Vincent Pignon and Mr Vincent Guillo. CLUSIS, Association Suisse de la Sécurité de l'Information, Haute Ecole de Gestion, Carouge, 8 may 2018.
Regulatory Framework for Operating e-Commerce in Switzerland (member of the panel) – A democratic debate on how politicians should address the Amazon topic, with Mr Carlo Terreni, Mr Matthias Fröhlicher, Mr Enrique Sanz, Mrs Isabelle Ohnemus and Mrs Ursula Sury, Netcomm Suisse Ecommerce Association, Rathaus, Bern, 16 January 2018.
Regulatory Framework for Operating e-Commerce in Switzerland (speaker) – Amazon FBA: Opportunities and legal aspects from a Swiss perspective, Netcomm Suisse Ecommerce Association, Rathaus, Bern, 16 January 2018
* * *